✨Beginner JavaScript – 2 – How JS Code is Executed in the browser?
Hey everyone 👋🏻,
In this article, let us discuss about how JS Code is Executed in the browser. This is the second part of my Beginner JavaScript Series on Dev.
How JS Code is Executed inside the browser ?
The source code that you and I write is first passed through a program called a compiler, which in turn translates it into something called as the bytecode which the machine can understand and execute.
Contrary to this, JavaScript has no compilation step. Instead, an interpreter in the browser goes over your entire JavaScript code, interprets it line by line, and then runs it.
Some of the more modern browsers use a technology known as Just-In-Time compilation, which compiles JavaScript to executable bytecode just when it is about to run.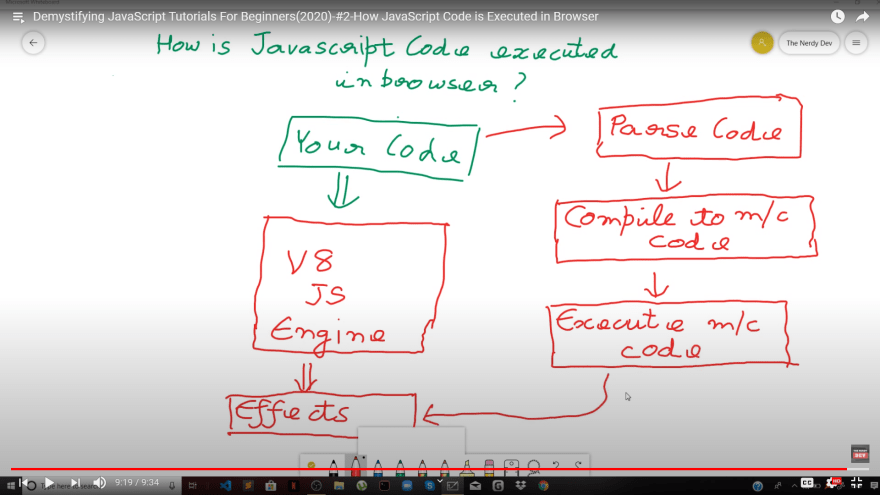 Check this video where I explain How JavaScript Code is Executed in Browser
So this is it for this article. Thanks for reading.
Don't forget to leave a like if you loved the article. Also share it with your friends and colleagues.